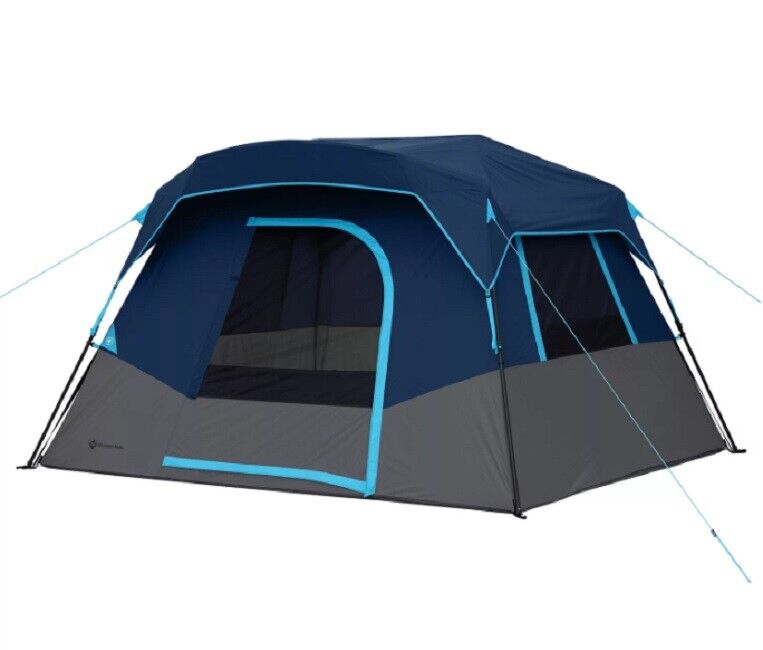 Instant Cabin Tent
Original price
$147.95
-
Original price
$147.95
Buy now to receive in 3-8 business days
30 Day Money Back Guarantee
Availability:
In Stock! Usually ships within 24 hours.
ORDER TODAY & GET FREE SHIPPING!
100% NO-RISK MONEY-BACK GUARANTEE


The 6-Person Instant Cabin Tent is designed to provide a quick and convenient setup for your campsite. With pre-attached poles, you can set up the tent in just 60 seconds, making it easy and hassle-free.
The tent features a cabin-style design, offering spacious headroom and a comfortable interior. The dimensions of the tent are 10 feet by 9 feet, with a height of 68 inches, providing ample space for up to six people to sleep and move around comfortably.
To enhance ventilation and provide natural light, the tent includes one J-door and three mesh windows. These openings allow for fresh air circulation while keeping bugs out. The mesh windows also offer scenic views and help maintain a comfortable temperature inside the tent.
Organization is made easy with storage pockets inside the tent. You can store your personal belongings, such as keys, phones, and flashlights, within reach, keeping the tent tidy and organized. Additionally, the tent is equipped with an E-port access point, allowing you to conveniently connect electrical devices while camping.
Overall, the 6-Person Instant Cabin Tent combines easy setup, spaciousness, ventilation, and organizational features to provide a comfortable camping experience for you and your fellow campers.
SHIPPING INFORMATION

How do I track my order?
You will receive an order confirmation immediately after your purchase, then we will send you a tracking number for your order. You can also reach out to our customer support at support@jstonewell.com for any questions you may have.

How long does it take for the order to arrive?
Once shipped, your order should arrive within 3 to 8 days. We will send you an email confirmation as soon as your order ships to keep you updated. Feel free to email us to check on your order status at any time. We're happy to help
OUR GUARANTEE

If for any reason you are dissatisfied with your purchase, we'll make it right. We believe that our customers deserve the absolute best value without sacrificing superior quality, and your satisfaction is our #1 priority.

If it doesn't work for you or you just don't like, return it. Within 30 days of receipt, products purchased from JStonewell may be returned for any reason.